Episodes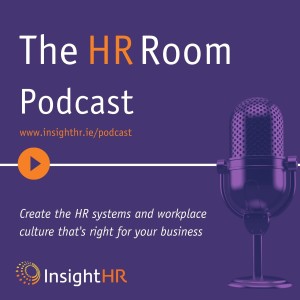 Tuesday Feb 21, 2023
Tuesday Feb 21, 2023
On 16 December 2022, the Government announced the approval of EU Directive on Transparent and Predictable Working Conditions, which includes a range of minimum requirements to protect workers. This brings the Directive into national law in Ireland, which means employers must now be up-to-date, informed and compliant with the latest updates. But fear not, on episode 106 of The HR Room Podcast, that's exactly what we want to help with!
P.S Full list of updates can be found by clicking here, or by visiting the WRC website.  
About The HR Room Podcast
The HR Room Podcast is a series from Insight HR where we talk to business leaders from around Ireland and share advice on how to create the HR systems and workplace culture that's right for your business.
If you need any HR support in Ireland, get in touch with us at Insight HR.
Whether it's conducting a complex workplace investigation, filling a gap by providing you with a virtual or an onsite HR resource, or providing advice via our HR support line, as an expert HR consultancy in Ireland, we'll help you resolve whatever Human Resources challenge your business is facing.