Episodes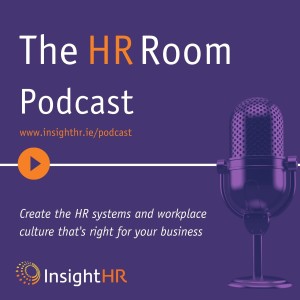 Tuesday Dec 27, 2022
Tuesday Dec 27, 2022
Over the course of 2022, we were incredibly lucky to speak to a wide range of experts on tonnes of HR topics, so what better way to top the year off than with our best bits from a fantastic and insightful year. In this episode, we took some of the best bits from the year that was, and now want to share with you another selection box of sorts, to add to your Christmas collection.
About The HR Room Podcast
The HR Room Podcast is a series from Insight HR where we talk to business leaders from around Ireland and share advice on how to create the HR systems and workplace culture that's right for your business.
If you need any HR support in Ireland, get in touch with us at Insight HR.
Whether it's conducting a complex workplace investigation, filling a gap by providing you with a virtual or an onsite HR resource, or providing advice via our HR support line, as an expert HR consultancy in Ireland, we'll help you resolve whatever Human Resources challenge your business is facing.
Visit us at www.InsightHR.ie.